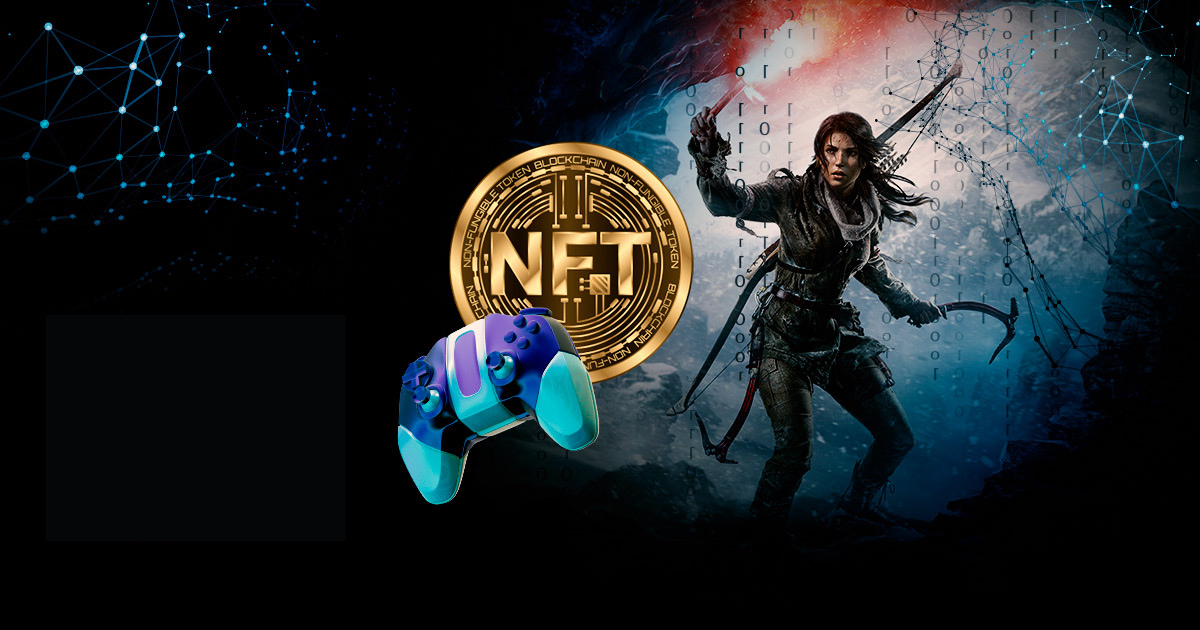 We have advanced from 2D/3D games to AR/VR-based games as we have gotten advanced, replacing traditional gaming. We now have a virtual gaming experience thanks to Metaverse development, keeping up with every cutting-edge trend and technology. In the field of NFT game development, you can now establish yourself. Take a look at this post to learn more about NFT game development.
Creating Concepts for the NFT Game Development Process
In order to create an NFT game that is wonderful and one of the most resilient games to rock the computer industry, one must have a great vision. A game's conception process entails fresh and original ideas, statistical analysis, market research, and tireless effort until your game concept is transformed into an exhilarating game.
Design - NFT Gaming
After a thoughtful conceptualization, the success of a game heavily hinges on how you incorporate your idea into the game design. The client experience is your exclusive focus as you develop and complete the game's characters, components, features, and play environment for NFT gaming.
In addition, a well-thought-out game plan should be tailored to best fit the style, plot, goals, and regulations of the game, and most importantly, it should maintain the interest of your target audience for a greater amount of time.
A stage of the game plan that elaborates on the UI/UX design strategy comprises a game design document (GDD). This library covers P2E financial issues, NFT resource settings, formats, and topics, and it ensures the consistent fusion of blockchain development components like digital currencies and NFTs.
Technologies for NFT Game Development
The NFT gaming experience is being improved by a number of game engines, including Unity, Unreal Engine, and many others. These engines give game creators the tools they need to create wonderful games, like Unity's 3D and 2D interfaces, effective gameplay tools, and scripting API.
You may aid in the completion of the tech stack, which will include blockchain (Ethereum, Tezos, Solana, Stream, and others) to create an NFT-based play-to-earn game. You will be assisted by all of these tech stacks as you work on constructing games, starting with user authentication, looking more closely at NFT game designs, managing resources in-game, creating smart contracts, and integrating cryptocurrency wallets.
Wallet For Cryptocurrency Gaming Integration
NFT play-to-earn games need crypto gaming wallets on NFT gaming platforms that allow players to securely store, contribute, and swap game currency using wallets that are compatible with that currency. The Ethereum wallet is integrated with many NFTs, though, as a result of their use of the Ethereum blockchain.
Metamask, AlphaWallet, Math Wallet, and that's only the start of the top cryptocurrency gaming wallets.
"Smart Contract"
The NFT games' core component—a smart contract—ensures the security of resources coming from both buyers' and sellers' ends. These agreements are automated, and the framework starts the action when the previously mentioned requirements are met. Intelligent contracts eliminate the involvement of delegates, provide security, and allow for easy understanding and interaction.
Conclusion
These are a few of the critical elements that influence the creation of NFT games. You can get support from Digitalroar Softlabs, an experienced NFT game development and metaverse development company throughout the NFT game creation process as they have adequate years of experience with it. To make your NFT game idea a reality, you can make use of our expertise and skills.