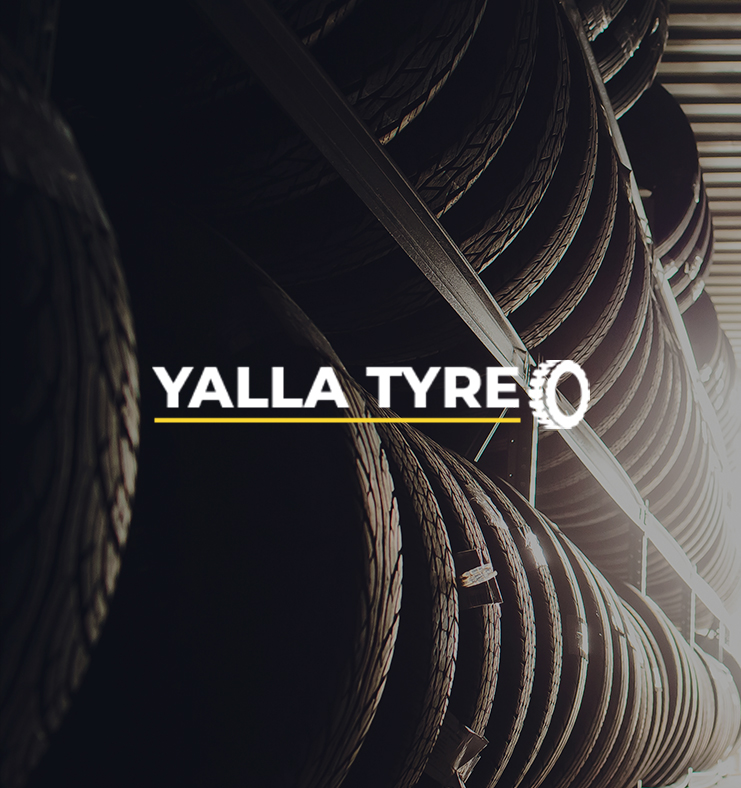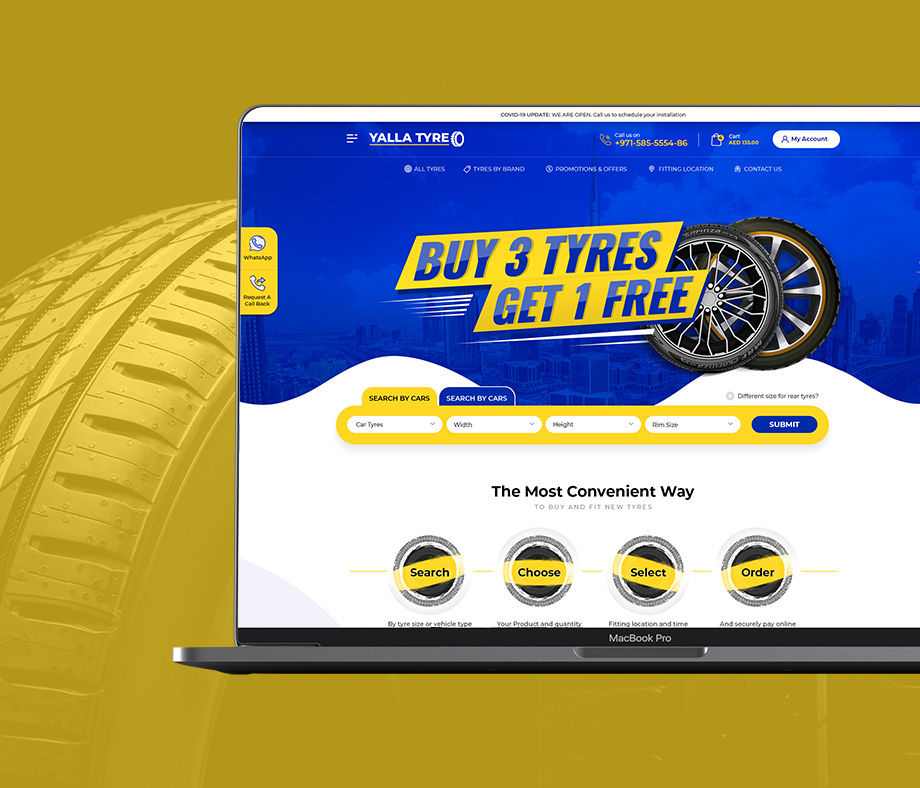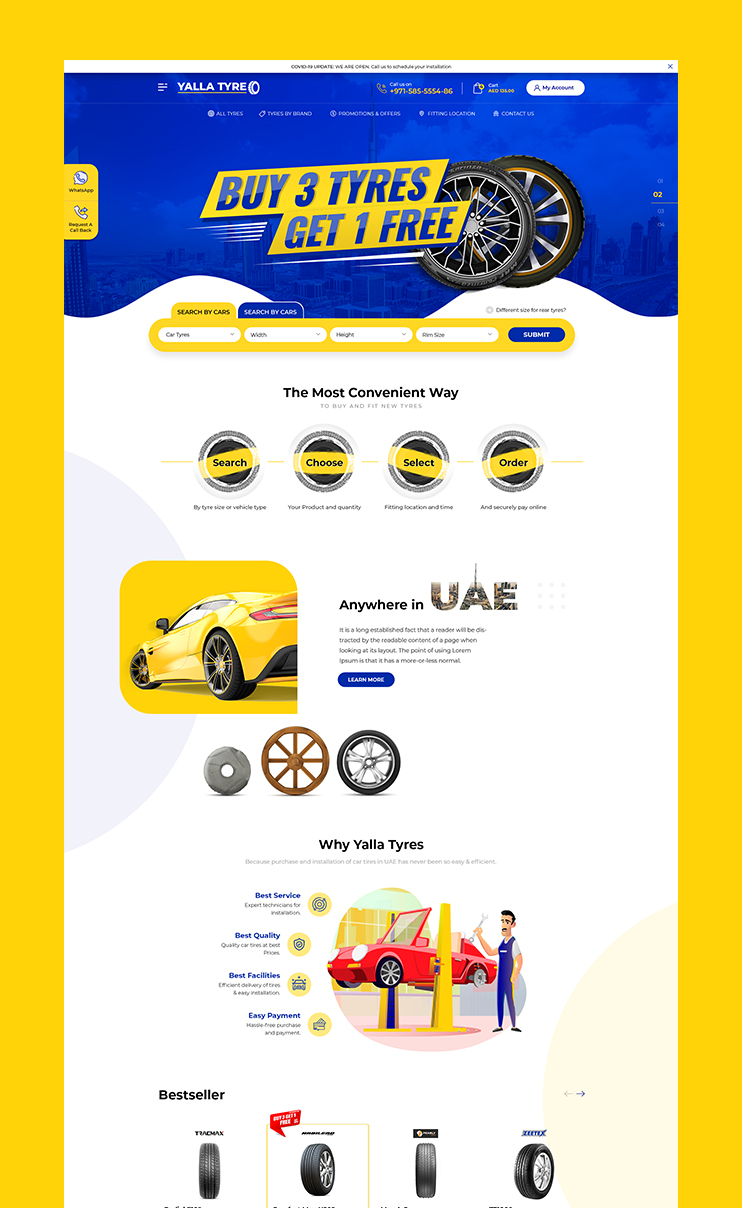 Client's Request
The client wanted us to build an immersive UI design for its website and logo in order to improve and establish the brand's name while also enhancing and providing an amazing user experience.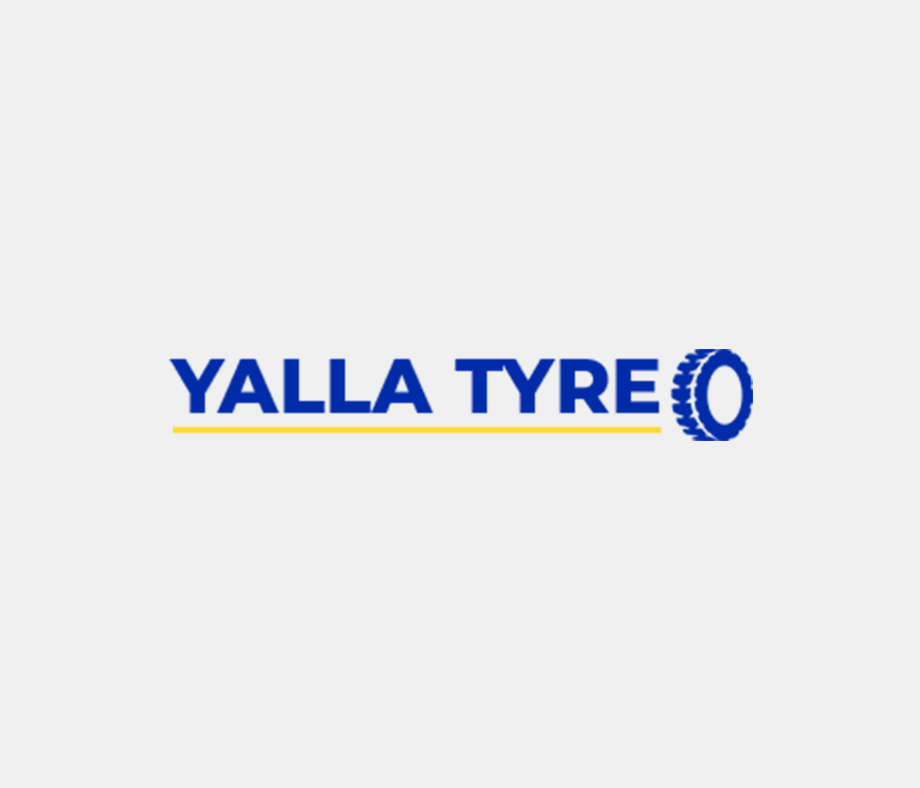 Solution
For the client, our team of expert designers created the Yalla Tyre logo as well as a website with an interface that is user-friendly, aesthetically pleasing, and appropriately portrays the client's business.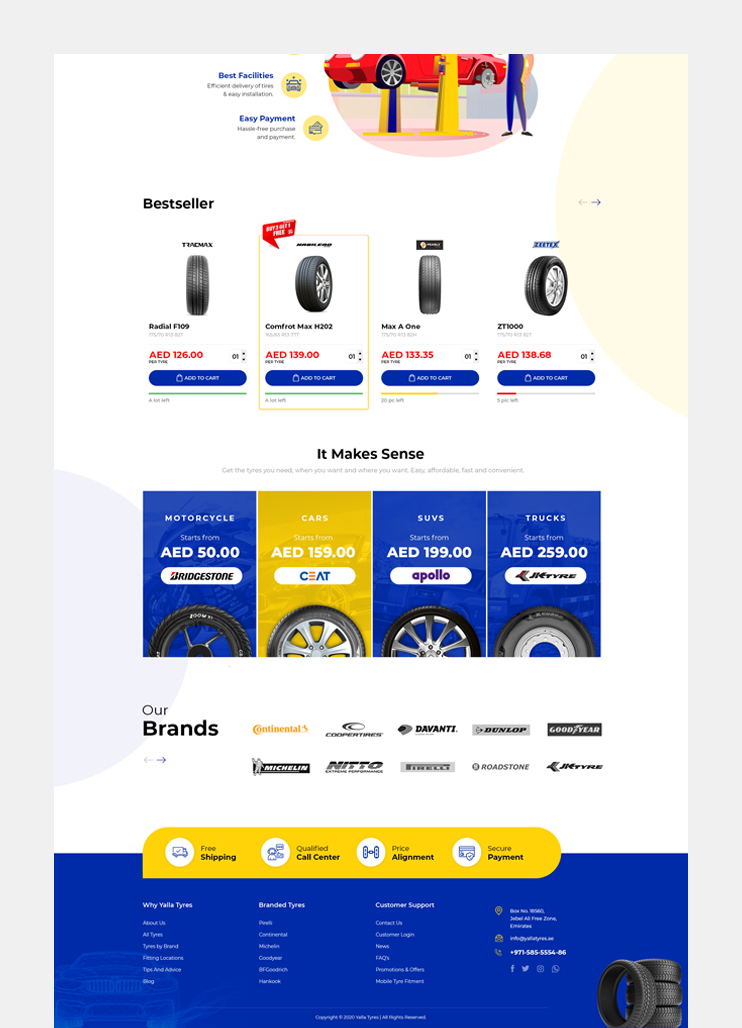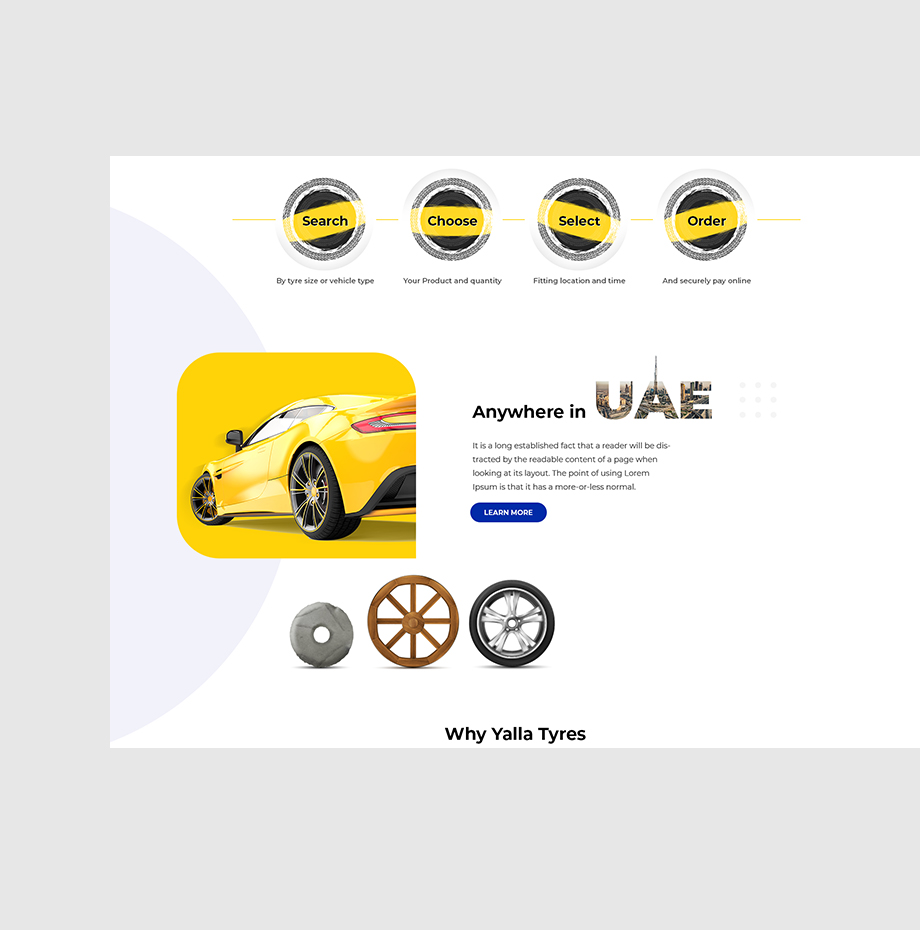 Designing
Our UI/UX designers at DRS understand the importance of user-centered design and how it impacts the user experience. That's why, just like Yalla Tyre, we build websites and other creatives by understanding the client's business and requirements.