Why Choose Digitalroar Softlabs for
Mobile App Development In Dubai, UAE?
At Digitalroar Softlabs, we believe in delivering a rich and vivid experience to small mobile screens with our profound grasp of user experience as well as mobile technology. All of our efforts culminate into business growth, operational convenience, along with customer engagement. In order to have the most impact on your end-users, we collaborate with a variety of ecosystems.
Our proactive staff can delve into your company's environment, research the industry, and grasp your needs, demands, and competencies. Our workforce creates an understanding of your business and customises the application development services in Dubai to meet your aims and objectives.
Our Mobile Application Development Services In Dubai, UAE
iOS Apps Development

We are a skilled team of iOS professionals. Our experienced iOS developers use the latest technologies for iOS development to create mobile apps with an excellent UX. We provide our clients with unique apps that run flawlessly on the entire iOS platform, including the newest and most current iOS versions as well as iOS devices such as iPhones, iPads, Apple TVs, Apple Watches, and many others.

Android App Development

For worldwide brands, corporations, and startups, we provide custom Android mobile app solutions. Our experienced and skilled Android app developers create bespoke Android applications that run on all Android devices and are compatible with the current Android OS version. We can help you create specialty Android applications for Smartphones, Android Wearables, Tablets, as well as Android TV covering the whole Android platform.

Flutter Application Development

We use Flutter, Google's UI building framework, to create extremely efficient, effective, and dynamic mobile apps that are adaptable and agile. Flutter lets you save money, time, and effort while enhancing efficiency.

Cloud Driven Mobile Applications

Our certified cloud and mobile app experts create apps that provide optimal scalability, speed, and synchronization for your Mobile Applications, Web Apps, as well as APIs. We'll assist in building your cloud strategy with experienced cloud consultancy right from the start and throughout the discovery process to maximize information distribution across various channels with almost negligible downtime.

Hybrid Application Development

Hybrid applications harness the strengths of both online and native apps. Our Hybrid specialists create apps that are less expensive to produce, have simple access to device data, function offline, and scale across several platforms and operating systems.

Wearable Application Development

Our experience in building wearable apps is complemented by our devotion, skill, and vision for future technologies that will benefit everyone. Our team is known for designing and creating cutting-edge wearable apps with the most significant resources and a strong emphasis on UI/UX, all while maintaining functionality, performance, and security.
Cutting-Edge Web Technology In Dubai That Provides You a Competitive Advantage
Our web professionals make sure that we take full advantage of new technologies that provide our clients and us with tangible and long-term benefits.









Our Reviews
Don't believe what we say; our customer reviews speak on our behalf.
saleem
22 days ago
We were searching for a team of experts who have proficiency in the field of mobile app development. Our search ended at Digitalroar Softlabs.

They had the specialists that we were looking for, pros when it comes to creating mobile applications, and worked nonstop, completing every task with utmost efficiency.

read more
salman
15 days ago
The Digitalroar Softlabs team had a daily chat with our team to understand our mobile application requirements and update us on the current working status.

Working with the DRS team was literally an amazing experience.

read more
sharifidin
20 days ago
Digitalroar Softlabs is a formidable company, and I am confident in recommending it to anybody searching for high-quality work.

You may communicate with the DRS team in simpleton's words, and they will turn your concept into reality. They are innovative and like what they do.

read more
Served By The Top
Mobile App Developers In Dubai, UAE
From concept to launch, our highly professional and knowledgeable developers will offer you the entire stack of mobile app development services, such as expert business evaluation, structuring, and building mobile applications, integrating the latest system, technologies, and products into the infrastructure, and scaling up and optimising development on demand.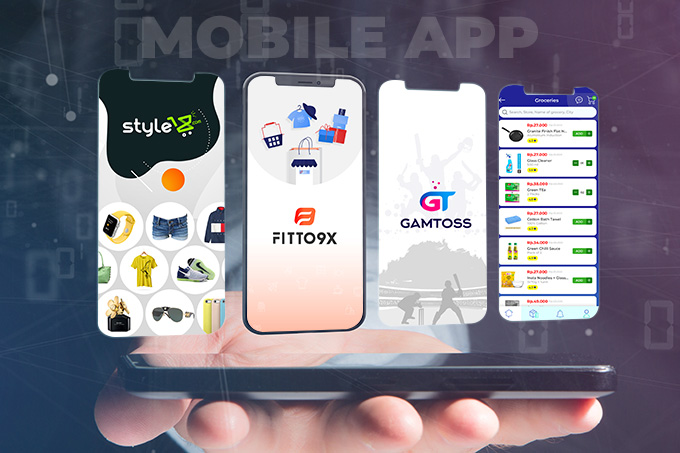 Our Approach To Mobile Application Development In Dubai
App Development Strategy
We create adaptable and agile mobile applications that are extremely efficient and innovative. We evaluate client needs, the company's environment, the user base and perform industry research to come up with an application development strategy.
Designing
Our primary goal is to provide mobile features that are effortlessly integrated. We design exceptional user experiences that are both simple and elegant, assuring credibility, appeal, utility, and value.
Mobile App Development
We utilize a variety of technologies, from classic to cutting-edge, to improve user experience and expedite business goals. We handle everything from project implementation to risk reduction as well as budgeting.
Testing and Evaluation
We evaluate mobile apps on a variety of real-world devices, including tablets and phones. Furthermore, we offer remote access testing. Mitigate the risk of defects and failures by anticipating them in real-time.
Deployment
We complete and build all required mobile app capabilities and specifications, then launch it with comprehensive installation and user instructions.
Support and Upkeep
We are here to assist you. Our mobile app specialists will be on hand to answer your questions and fix any faults you may encounter. We undertake routine maintenance to ensure that apps work smoothly and efficiently.
Results That You Can
Measure
We create mobile apps that assist organisations in increasing operational productivity and customer engagement. No matter how complicated your project is, we believe in delivering assured results. We put our words into action and follow through on our promises. We give you access to real-time performance information that you can examine.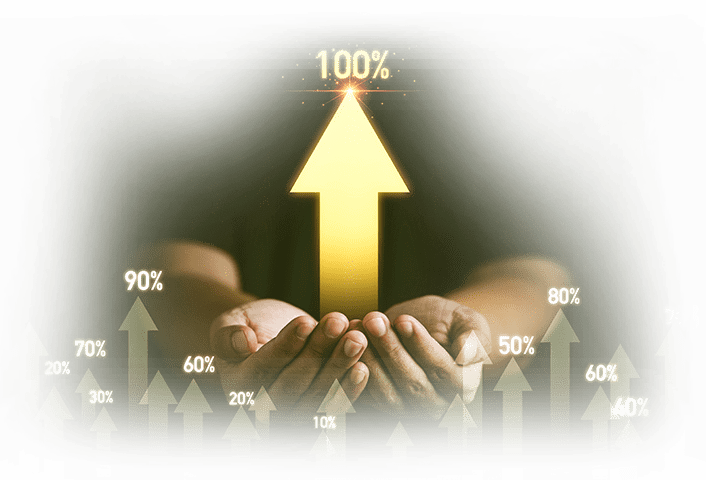 Benefit of Choosing a
Reputable Company As Your
Mobile App Development Partner In Dubai, UAE?
When it comes to application development, DRS has a wide spectrum of experience, from horizontal technology to vertical ones, as well as market-tested business capabilities. Furthermore, with our expert assistance, you can enjoy the benefits of:
Cost-effectiveness
Reliable team of specialists
Security and Reliability
Offer more value to the customers
Round the clock assistance