Why Choose Digitalroar Softlabs For
Web Development In Dubai, UAE?
Digitalroar Softlabs is a leading web design and development company in Dubai, UAE, offering superior web development services to create customised websites, web apps, web tools, etc., for global business organisations and startups.
We provide high-end, secure, intuitive, and top-notch web services with 100% project delivery. We specialise in developing multi-level business-grade web solutions to fulfil a wide range of corporate requirements in Dubai, UAE.
We create custom web portals, B2B and B2C applications, e-commerce solutions and have expertise in CMS and backend development as well as API services, among other things.
Our business IT and web solutions are created with the most up-to-date development tools and technologies and are secure, reliable, and scalable, allowing organizations to achieve their goals.
Our Web Development Services In Dubai, UAE
E-Commerce

We're a prominent eCommerce web development company that creates stunning web-based eCommerce solutions for the best online shopping experiences.

From aspiring new startups to medium-large scale organizations, we provide eCommerce website development services to all, that includes full-featured web designing of online eCommerce store and bespoke eCommerce web development.

We have experience in Magento-based e-commerce website development, Shopify, WooCommerce, and many others, enabling us to serve your e-commerce needs in the best way possible.

CMS

We are a leading content management system (CMS) development company that provides a plethora of services as well as solutions for websites, business apps, B2C and B2B portals, and e-commerce too. Our CMS developers and designers specialize in open-source CMS systems such as WordPress, Joomla, Drupal, Laravel, TYPO3, Mambo, and others.

API & Backend

DRS provides excellent backend development services for web as well as mobile applications. Our team of professional coders and programmers offer custom REST API services and strategies to build dynamic and user-friendly mobile and web apps.

With years of experience, we have developed such an API-driven architecture that powers the front-end of websites and mobile applications. On the other hand, the robust backend we provide manages your app when required, enhance its performance, and enables intuitive third party integration with the highest level of data security.

Custom Development

Through bespoke site development services, we assist some of the most well-known businesses with their digital landscape presence. Our online solutions are fully functional, high-performing, feature-rich, resilient, safe, reliable, and flexible, with a compelling UI/UX design that complements the brand.

Hire DRS developers for tailored websites, web portals and applications, e-commerce, and more. We have a superb team of full-stack programmers and developers with experience in UI/UX design, PHP development, DevOps, Scripting languages, Microsoft technologies, and open-source platforms to provide economical business solutions.
Our Reviews
Don't believe what we say; our customer reviews speak on our behalf.
Abdulla
11 days ago
I'd like to introduce you to Digitalroar Softlabs if you're seeking an organization to create your IT product. It

comes to quality and efficiency, DRS stood out. In terms of web development and application construction, they are highly professional. I can't imagine going forward without the help I received from been a fantastic experience. We enjoy our partnership with DRS because we get to work with such a brilliant, motivated, and diligent team. Looking forward to continuing working with them.

read more
Majid
14 days ago
Thank you, Digitalroar Softlabs, for your assistance and contribution to the development of our

company's website. It's been an incredible experience. I'm looking forward to continuing this partnership and working with you for many more years.

read more
Served By The Top Web
Developers And Specialists In Dubai, UAE
The DRS development team has the knowledge and experience to turn the most innovative concepts into excellent web applications. Our experts not only design unique web portals and applications but also help you solve business problems. Thanks to their extensive expertise and diverse skill set, our team is always looking for new techniques and insights to deploy apps throughout industries. Furthermore, our web developments specialists in Dubai are well-versed in the various platforms and frameworks utilised in web app development.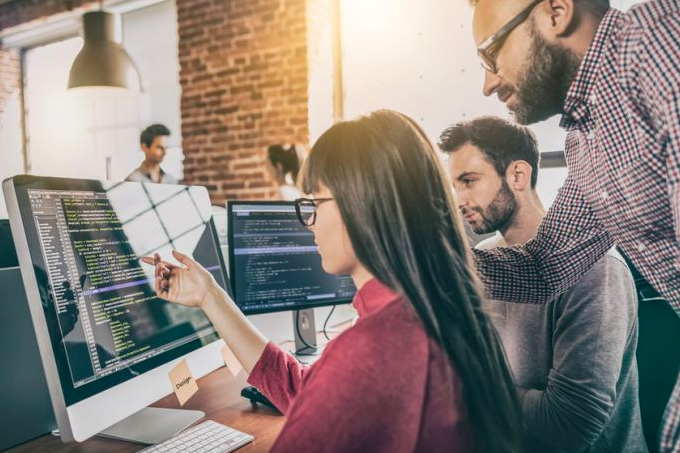 Our Approach to Web Development
Begin Research
Idea generation, discussion and consultation, research, defining objectives, and requirement gathering.
System Architecture Design
Wireframing, UI/UX Designing, and Prototyping are all aspects of the system architecture design process.
Product Development
Implementation of functional features, software coding, and optimization.
Testing and Verification
Quality management and standardization, problem resolution and debugging, and testing and evaluation.
Going Live
Deploying the product and application.
Evaluation
Implementing the analytics and evaluating the performance.
Follow up
Surveilling, analyzing, feedback, and all-round assistance.
Results That You Can
Measure
There is no need for you to take our words about the effectiveness of our work. When we design and develop your website and apps, we provide real-time performance reports that you can track whenever you want to measure the actual growth.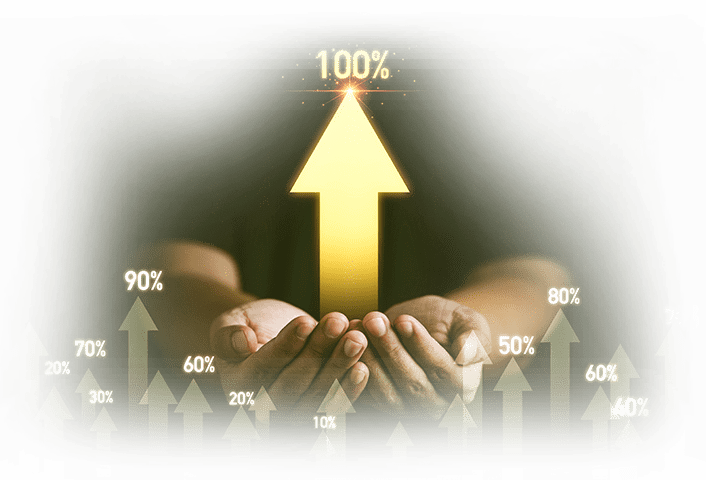 Cutting-Edge Web Technology In Dubai That Provides You a Competitive Advantage
Our web professionals in Dubai make sure that we take full advantage of new technologies that provide our clients and us with tangible and long-term benefits.













The Benefit of Choosing a Reputable Company As Your Web Development Partner In Dubai, UAE
Our continuously improving and efficient web design process optimises the performance and security of your website while lowering administration and maintenance costs. We are the best in Dubai, UAE.