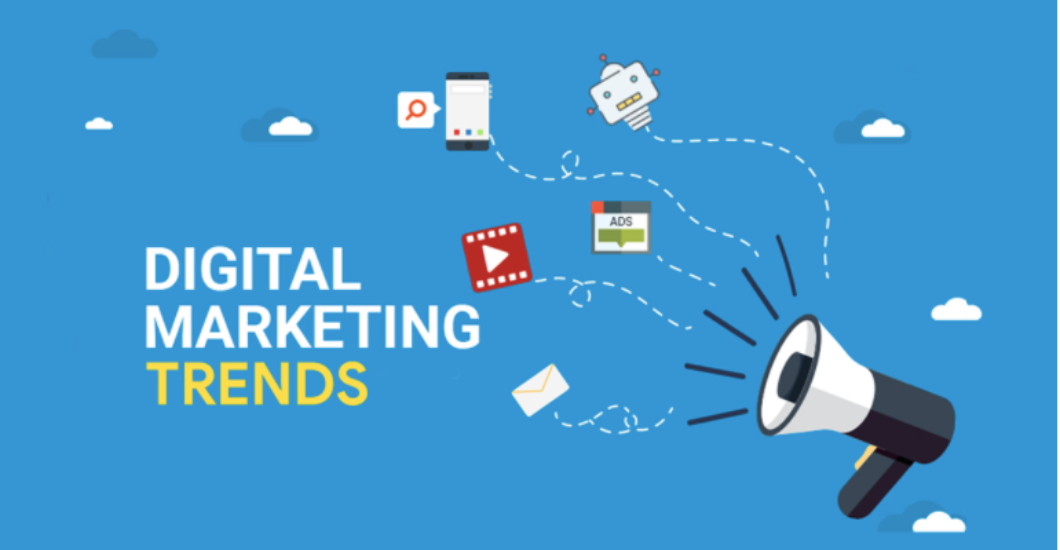 Top Digital Marketing Trends for 2023
Consumer needs and technology are shaping 2023 marketing trends. These growth trends and digital marketing trends will affect your marketing plan going forward and keep you one step ahead of the competition. Our digital marketing agency Dubai believes that It is essential for firms to remain current on the most recent marketing strategies and to adapt to the shifting values and preferences of their target audiences. At our digital marketing agency UAE adhere to these strategies including utilizing keyword analytics and developing emotional connections through the use of video content.
Influencer Marketing
The most trending tool used these days by any digital marketing company Dubai is Influencer marketing, which entails a partnership between a brand and a person with a sizable online following, is a well-liked marketing strategy for raising brand awareness, establishing credibility and trust, connecting with target audiences, generating leads, and driving conversions. In 2023, brands are focused on long-term relationships with "brand ambassadors," or influencers, to generate trust and authenticity with their target audience.
Video and Live Streaming
Short UCG videos hold people's interest longer than static postings, therefore social media marketers are using them more. Advertisers are employing short films like TikToks and Instagram reels to engage younger audiences.
Live broadcasting is proven to promote products. 548 billion hours of mobile streaming were reported in 2021. Live streaming and influencer marketing allow potential customers to communicate with product experts, discuss the product, and buy it while watching the stream.
User-generated Content
An effective growth marketing strategy that can boost brand credibility and trust is user-generated content, which is written by actual users rather than by companies. Unboxing videos, reviews of makeup products, branding hashtags, and photo tags are all examples of this type of content. Since anybody may develop this form of material, it can help brands build authenticity and consumer trust since people trust user-generated content 2.4 times more than brand content.
Privacy: Stop Cookies!
Google will stop using third-party cookies for targeted marketing next year due to privacy concerns. Thus, marketers are seeking alternatives to continue personalizing content and adverts for their audience. Digital marketing services will need new ways to target their client audience without cookies, which track online behavior.
Fast Marketing
Agile growth marketing is a flexible method that incorporates rapid iterations and real-time collaboration in order to adjust to change. The goal of this technique is to expand a small business. It enables digital marketing services Dubai to make data-driven decisions through growth experimentation, deliver value early and frequently through small cross-functional teams, focus on customer value, and enhance transparency and collaboration through visualized workflows and frequent touchpoints.
Customer Satisfaction
Any digital marketing agency UAE must evaluate the customer's complete journey rather than simply individual campaigns or encounters since customers demand personalized experiences that meet their needs. Marketers may use customer journey maps to develop unified experiences. A digital marketing company can better understand user experience and design with a more comprehensive approach.
Cross-Device Experience
User experience (UX) is vital for developing pleasant consumer experiences. Digital marketing services could improve UX by simplifying the layout, navigation, and mobile design. The concept of minimalism, voice-controlled user interfaces, hands-free control systems, animation elements, block websites, scroll-based storytelling, bright colors, and video content are all examples of current trends in user experience design.
Optimise Voice Search
SEO marketers use voice search. These digital assistants are programmed to answer brief, useful questions like "Who performed As it was?" and "What's the weather in London?" They have also started to answer more specific questions like "What espresso shops are nearby?" "Do they serve chai lattes?"
Companies are using a more conversational question-and-answer format to accommodate changing reader preferences. Voice search users get accurate, helpful results faster.
Conversing Marketing
Instead of trying to force website visitors to fill out sign-up forms, conversational marketing leverages AI and personalized messages in order to engage with them.
Businesses are using chatbots with AI and NLP to keep up with online marketing. Unlike asynchronous marketing, this lets customers talk to brands. In 2023, conversation-based marketing will drive growth, and it may be difficult to adapt.
Interactive Content
Interactive internet material engages users. As viewers seek more attention-grabbing content, it has grown in popularity. Interactive content includes infographics, quizzes, games, calculators, contests, evaluations, maps, and movies. Interactive material may have been unknowingly accessed by internet users in the past decade.
81% of marketers think interactive content, a low-cost, high-impact strategy to attract potential buyers, is better than static information. Interactive content may boost audience engagement, customer learning, leads and conversions, brand loyalty, and customer experience.
VR Apps
Meta (formerly Facebook) launched their metaverse, a virtual reality platform, in 2021, prompting marketers to adopt mixed and hybrid reality experiences. With VR marketing, businesses may imitate a real-world experience to advertise their goods or services. The Virtual Artist app from Sephora and the AR app from Ikea are just two examples of how many businesses have embraced AR to engage customers, but few have created fully immersive VR experiences that call for a VR headset. Virtual try-on and customized Instagram effects will remain popular in 2023, but creative VR marketing strategies will rise.
Trend-Detecting AI
Razorfish revealed that 75% of digital marketing agencies UAE are not targeting online ads with behavioral data. New technology makes data access and use cheaper and easier for small companies. Data models, algorithms, and machine learning are just some of the artificial intelligence (AI) tools that advertisers are using to learn more about their customers.
Digital marketing agency Dubai may optimize expenditure, target content, and personalize customer experiences with this data. The application of artificial intelligence (AI) in marketing has already resulted in advertisements that are smarter and more targeted, accurate trend spotting and predictions, an improved comprehension of buyer behavior, increased customer retention and loyalty, enhanced self-service ability, and a higher return on investment as a result of effective targeting.
The IoT
The Internet of Things, known as IoT, is a network of internet-connected devices, such as home appliances and sensors, that exchange data with one another. Alexa and Siri are becoming commonplace IoT gadgets. Thus, Digital marketing services should examine how to use IoT and AI to maintain a consistent presence across all platforms used by potential purchasers.
Consumer Privacy
After privacy and security scandals, many respected organizations are developing new procedures to make customers feel secure when sharing personal information. Customers are more conscious of data vulnerability due to cyberattacks. While data security improvements aren't directly tied to marketing, they can encourage sign-ups for services, demos, white papers, etc. by reassuring clients that their information would be safe if they do so. Upgrade privacy software if 2023 marketing goals include quality leads.
Most Trusted Digital Marketing Company
DRS takes into account that we keep up with marketing trends to be competitive while designing and providing digital marketing services to our clients. Digitalroar Softlabs, digital marketing agency UAE has marketing strategies that now account for consumers' increased emphasis on genuineness, openness, privacy, and variety. With the growing usage of advanced technologies like VR and the IoT, Our digital marketing agency Dubai creatively incorporates these values into our messaging.