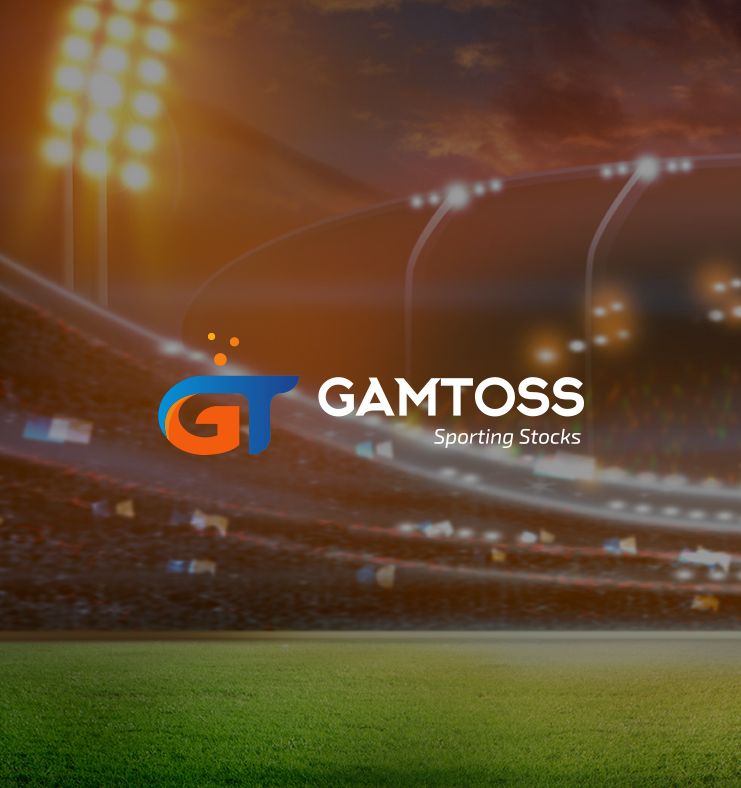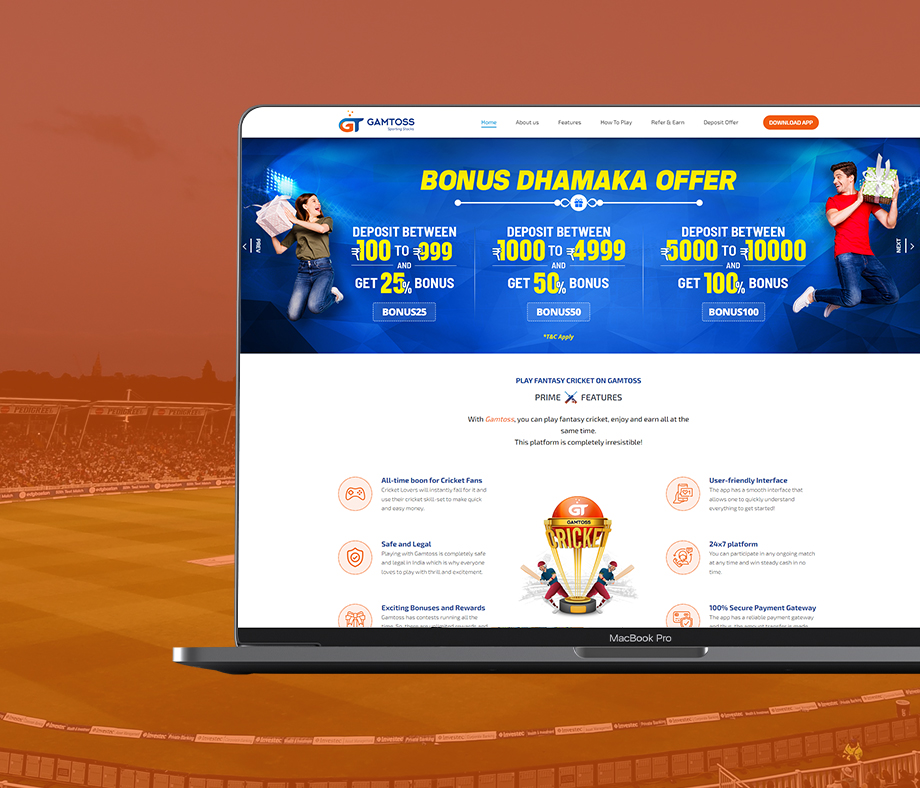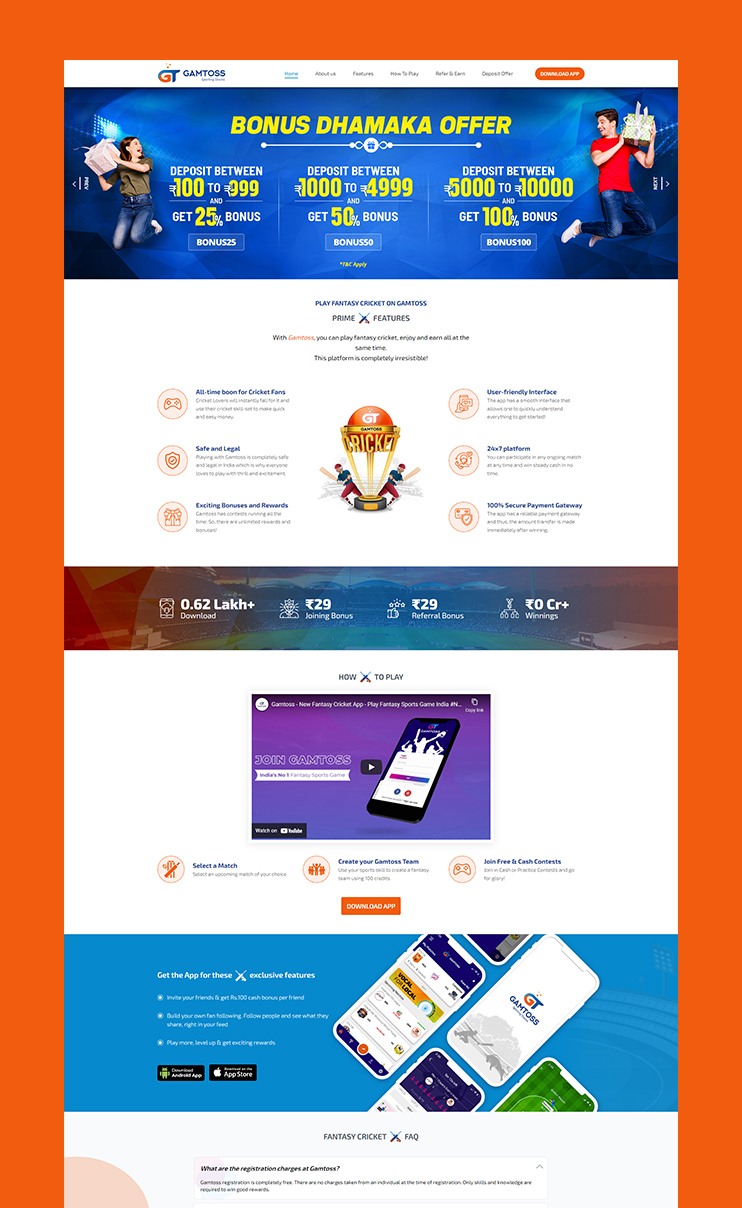 Client's Request
The client asked us to build a user-centric mobile app and website interface that is engaging, attractive, and efficient so that the business may expand and consumers are efficiently served.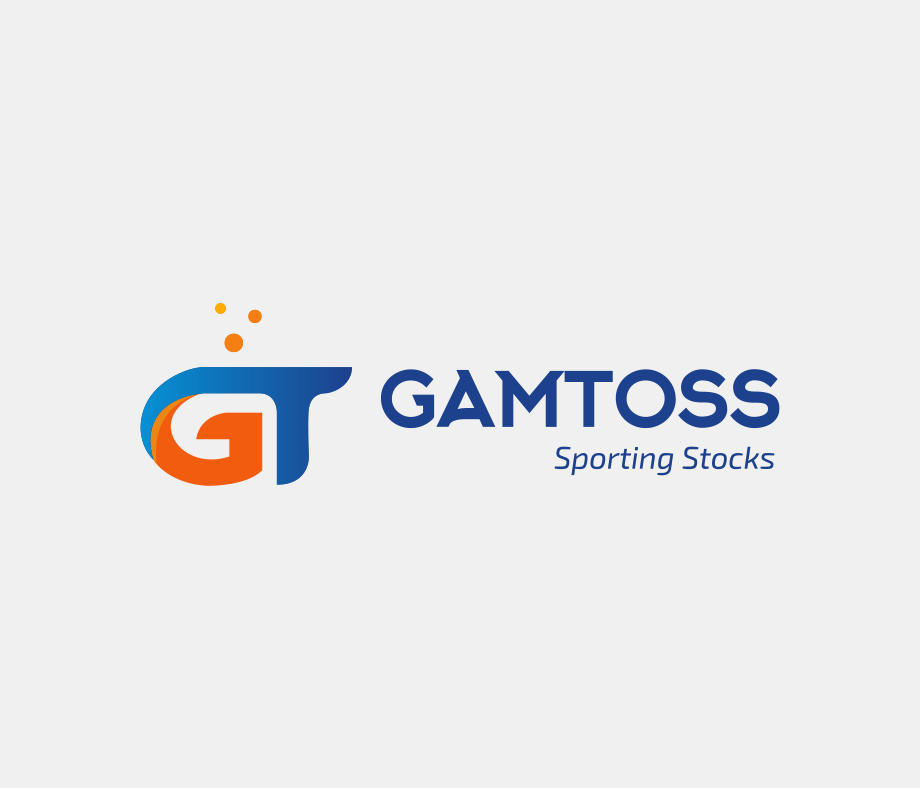 App Development
Our developers used Native technology to create a cutting-edge application for Gamtoss that delivered a rich and lively experience on small mobile screens. We concentrated on designing an app with a seamless interface that allows one to quickly learn everything to get started.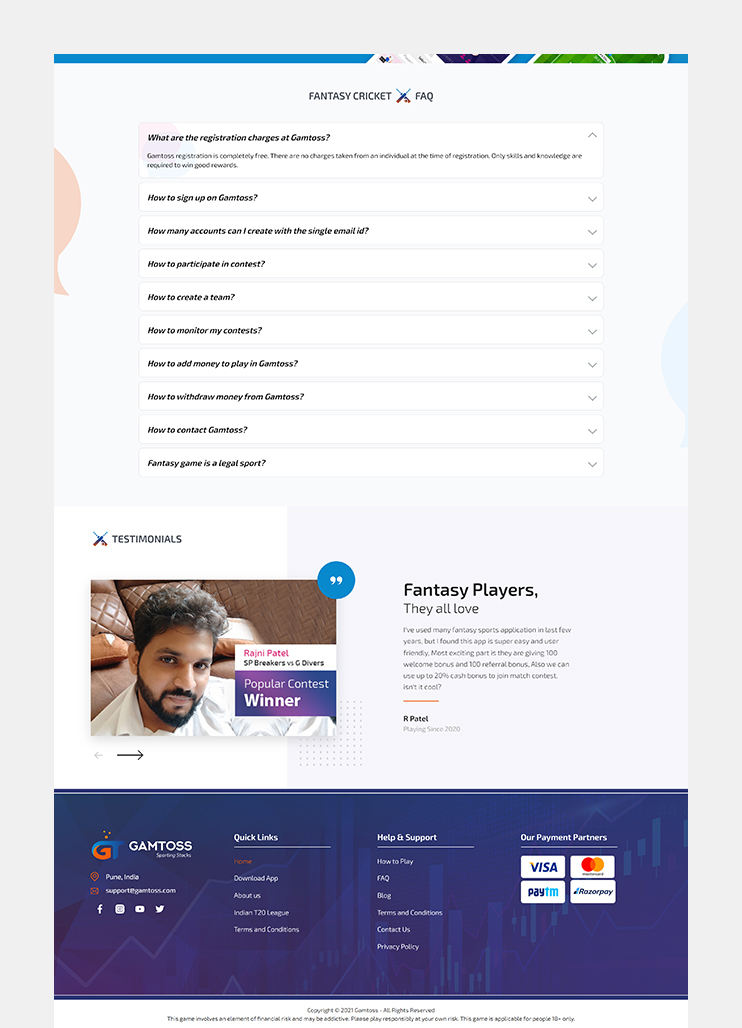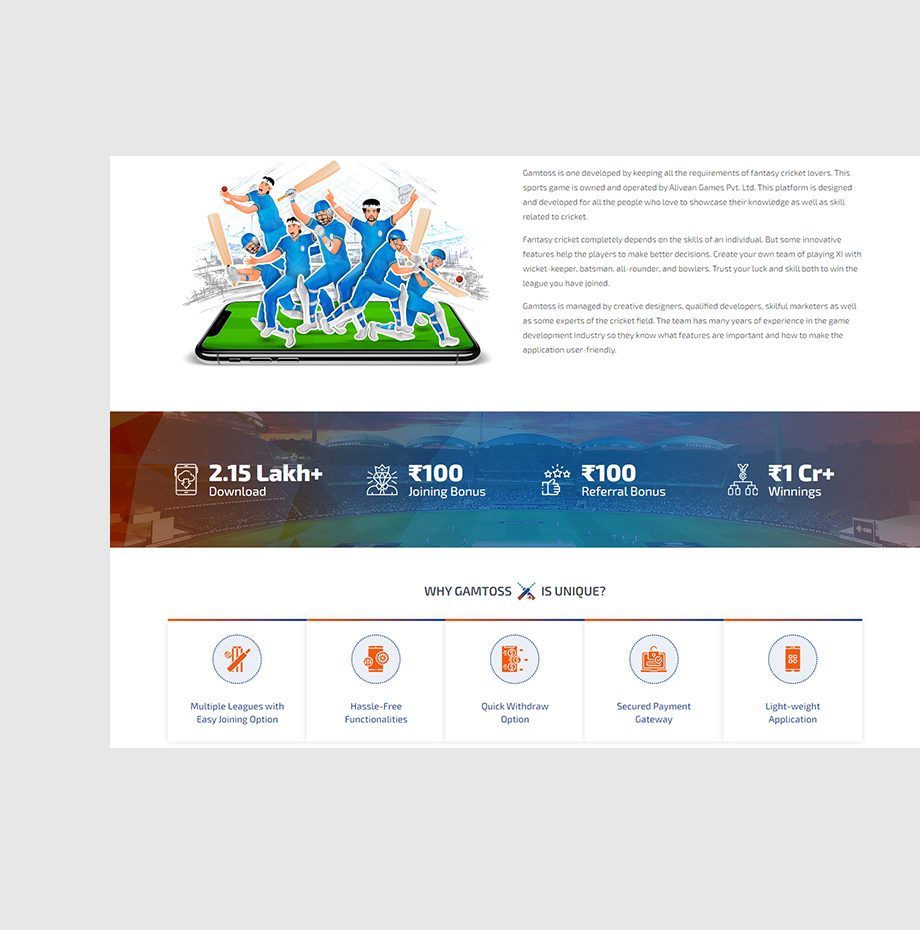 Website Development
Our web designers created the Gamtoss website while considering all of the needs of fantasy cricket fans. This platform was created for everyone who enjoys showing off their cricket knowledge and skills.