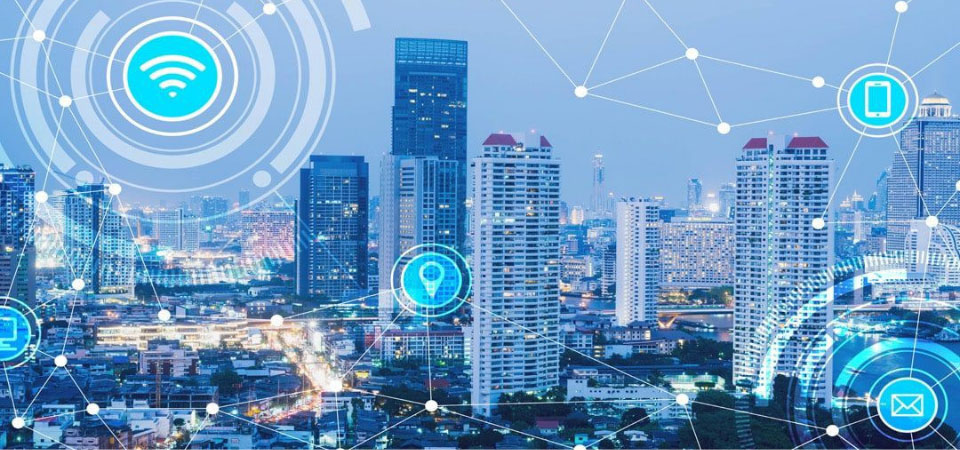 In just a few decades, Dubai has evolved from a modest fishing hamlet to one of the world's wealthiest metropolises. Dubai is regarded as being on the leading edge of technological advancement. From turning paperless and cashless to embracing blockchain technology with the ambition of becoming the world's first city to be entirely driven by it, Dubai is making huge strides to enhance the standard as well as the quality of life of its inhabitants. Dubai's tale is inspiring, and it can serve as a road map for anybody intrigued by revolutionizing transactions using distributed ledger technology to create smart cities. The story started when blockchain was only a concept, and now Dubai is conducting a citywide trial to help bring it closer to reality.
The establishment of the Global Blockchain Council
The Global Blockchain Council was established in February 2016 by Dubai. Government agencies, prominent UAE banks, blockchain technology startups, and international corporations like IBM are among the council's current members.
After the announcement of the establishment of the council, Dubai Future Accelerators was launched, an initiative that brings together all the top companies and entrepreneurs, as well as government organizations, who have an understanding of global concerns and invest in revolutionary innovations.
Dubai has showcased its blockchain proof of concept.
Because blockchain is a novel technology, it must be properly explored and evaluated before being implemented. Therefore, the Global Blockchain Council announced its intention to conduct seven proof of concepts at an industry conference in the month of May 2016.
Using blockchain to digitize health records for the purpose of providing convenience to patients and care providers to get safe and secure access to medical data.
For the purpose of securing the diamond trade, digitizing and transferring Kimberley certificates on the blockchain.
To improve transaction efficiency, transferring illiquid asset titles to the blockchain.
Reduction of business registration delays by streamlining ID verification.
To make ownership transfers easier, utilizing wills and contracts based on blockchain.
Increasing tourism in Dubai by implementing a blockchain-based scheme that allows tourists to earn and utilize loyalty points more efficiently.
Implementing blockchain in the field of trade finance in order to improve the efficiency of the exchange of products and financing for those products.
Blockchain has a wide range of applications for transforming conventional operations. We just have to explore the possibilities of its use.
The launch of Dubai's Blockchain Strategy
Dubai's officials believe blockchain will become a critical component in securing a competitive advantage.
When he revealed Dubai's blockchain strategy in the month of October 2016, H.H. Sheikh Hamdan bin Mohammed bin Rashid Al Maktoum, the Crown Prince of Dubai as well as Chairman of the Board of Trustees of Dubai Future Foundation, reaffirmed Dubai's position as a leading economy in the world when it comes to revolutionizing the digital industry. The strategy is overseen by the Dubai Future Foundation along with the executive arm, Smart Dubai Office. The plan has three primary goals: efficacy of the government, creation, and development of industry, and worldwide leadership, in conjunction with the aim of implementing blockchain for all necessary government paperwork by 2020.
The collaboration of Dubai and IBM
When it comes to creating new technology, Dubai understands the need for teamwork. IBM revealed in February that it would collaborate with eight corporations from three countries to explore blockchain-based technology for tracking products imported and exported into Dubai. The system seeks to leverage smart contracts to supplant traditional paper-based contracts and streamline the life cycle of trade finance on a unified platform.
On the technological side, the solution makes use of Hyperledger Fabric along with IBM Cloud to offer relevant parties real-time shipping information, as well as Watson IoT to update and authenticate smart contracts based on device-reported information.
Blockchain pilot program for the entire city has been unveiled.
In 2017, another milestone was set in Dubai's journey to achieve a full-fledged blockchain ecosystem. A citywide pilot project to integrate blockchain technology into municipal functions. The objective is to provide government or public services based on interoperable blockchains and build a unified infrastructure that can significantly minimize time wastage, unnecessary efforts, and unsustainable use of resources. Government agencies of Dubai, such as the Road and Transport Authority (RTA), held innovation labs with CEOs, officials from the Dubai Future Foundation and Smart Dubai Office, as well as blockchain technology specialists, such as Banco Santander and IBM, to identify the effects on RTA strategy and brainstorm use cases.
The Smart Dubai Office is leading the charge, with IBM serving as the key strategic partner for the development of blockchain. IBM was chosen following a vigorous and competitive process in which the corporation exhibited significant technical competence as well as a firm commitment to supporting the technology's progress toward interoperability.
Blockchain Conferences
Dubai has been convening blockchain conferences with professionals and experts on a regular basis to encourage discussion and debate about the most critical and contentious problems regarding the citywide adoption of blockchain technology. With over 8,000 people, the 2018 Future Blockchain Summit was indeed the biggest such event ever hosted.
Conclusion
Dubai's widespread embrace of blockchain technology demonstrates the city's dedication to driving innovation and creating an enabling atmosphere for businesses and startups to flourish. Only a visionary city can have the capability to make such a significant commitment to creating blockchain technology.
Dubai was one of the first cities to adopt blockchain technology, and it aspires to be the world leader in this industry. It has a defined vision as well as a plan for achieving that objective.
Dubai's leaders will be able to promote the spread of blockchain technology across several of their industries by creating a conducive atmosphere through their blockchain projects and initiatives.
So, be a part of this blockchain revolution. Streamline your business operations by adopting blockchain. Get your blockchain and crypto license in Dubai, UAE, today with DRS. Additionally, we offer cutting-edge innovations in distributed ledger technology and other business processes such as Blockchain, Exchanges, Smart Contracts, Smart Contract Audits, Wallets, Hyperledger, and much more to help you flourish in a decentralized environment.