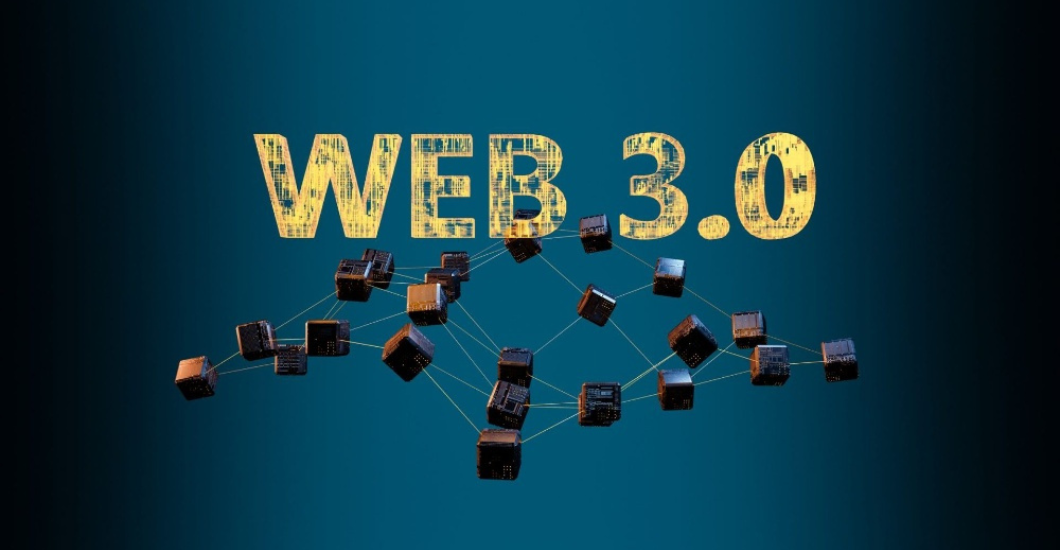 Getting ahead of the curve in today's fast-expanding digital market is critical for organizations looking to acquire a competitive advantage. The introduction of Web 3.0 development has resulted in dramatic improvements in the creation and use of websites, apps, and online tools.
In this blog, we will dig into the intriguing world of Web 3.0 development and explain how Digitalroar Softlabs, a top Web 3.0 Development Company in Dubai, UAE, is leading the charge in providing cutting-edge services for global commercial organizations and startups.
What is Web 3.0 Development?
Web 3.0 development reflects the internet's next evolutionary stage, with websites and services focusing on improved user experiences, advanced artificial intelligence integration, and decentralized data structures technology. Web 3.0 aspires to develop a more intelligent, intuitive, and user-centric internet, allowing for seamless interactions between people and the digital world. This new phase of development goes beyond static web pages and creates dynamic, customized, and networked experiences.
The Rise of Web 3.0 Development Companies
As the relevance of Web 3.0 grows, the demand for skilled developers capable of realizing its full potential. Digitalroar Softlabs, a renowned web development company in Dubai, UAE, is leading the charge in this revolutionary landscape. They have refined their skills in Web 3.0 development, making a name for themselves in the market, with a track record of delivering exceptional web development services.
Web3 Application Development: A Prediction for the Future
Web3 application development is at the cutting edge of the Web 3.0 revolution. As a Web 3.0 development company, Digitalroar Softlabs recognizes the enormous potential of blockchain-based decentralized apps (dApps). These dApps provide improved security, transparency, and autonomy, making them extremely appealing to enterprises looking to streamline their processes and maintain data integrity.
Digitalroar Softlabs uses Web3 development to help companies achieve the full potential of blockchain technology, enabling them to build decentralized marketplaces, secure supply chain management systems, and creative financial applications.
Unleash the Potential of Web 3.0 Development
Web 3.0 development goes beyond typical website creation to provide immersive and customized user experiences using cutting-edge technologies. Digitalroar Softlabs ensures that websites and web apps are personalized to each client's specific needs, allowing businesses and their target audiences to communicate seamlessly.
Digitalroar Softlabs brings new ideas to life with a team of expert Web 3.0 developers, mixing artificial intelligence, machine learning, and natural language processing into online applications. As a result, intelligent virtual assistants, chatbots, and recommendation engines are created, which improve user engagement and happiness.
Web 3.0's Impact on Global Business Organizations
The emergence of Web 3.0 has had a revolutionary influence on worldwide commercial organizations, changing their digital strategies and methods. Digitalroar Softlabs works with organizations to create scalable, secure, and future-ready online applications that provide them with a competitive advantage in the digital world.
Businesses that embrace Web 3.0 ideas may provide customized experiences, build decentralized platforms for increased data privacy, and use blockchain for enhanced transaction security and trust.
How Web 3.0 Development can help Startups
Startups, who are famed for their agility and inventiveness, stand to benefit enormously from Web 3.0 development. Digitalroar Softlabs gives companies the tools and skills they need to build breakthrough products and services that may transform industries.
Startups may use web 3.0 development to create decentralized platforms, contribute to using blockchain-based tokens, and integrate smart contracts to automate numerous processes while lowering overhead costs and increasing transparency.
Embracing The Future with Digitalroar Softlabs: A Journey into the World of Web 3.0 Development
Web 3.0 development is reshaping the digital environment, ushering in an age of new possibilities and innovation. Digitalroar Softlabs, a pioneering Web 3.0 development company, enables businesses and startups to realize the full potential of this technology by building dynamic and transforming web experiences.
It involves redefining the way we engage with the digital world via their skills, making it more intelligent, interconnected, and user-centric. Embracing Web 3.0 is a strategic need for companies seeking success in the digital future. Businesses can strongly explore the world of Web 3.0 development and uncover an entirely new set of possibilities with Digitalroar Softlabs at the forefront of this transformation.