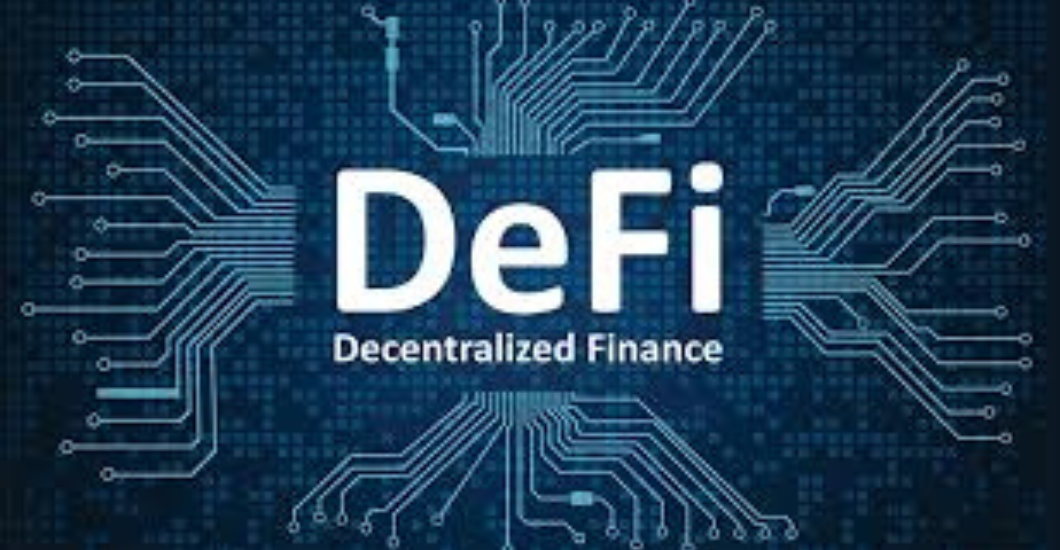 In the fast-paced world of financial technology, one term has been buzzing with excitement and innovation - finance, or DeFi. The global financial landscape is evolving, and businesses, especially in the United Arab Emirates, are actively seeking ways to leverage DeFi applications for growth and security. In this article, we will delve into why your business needs to consider DeFi app development and how it can transform your financial operations. Digitalroar Softlabs is here to guide you through this transformative journey.
Understanding DeFi Application Development
The term "Decentralized Financial Applications" (or "DeFi apps") describes a revolutionary notion in the financial sector. You don't need a bank or any other financial institution to use these apps because they run on the decentralized blockchain and provide a full spectrum of financial services.
The Benefits of Developing a DeFi App
1. Trust and Transparency
Trust is the foundation of any financial transaction. DeFi apps are built on blockchain technology, which is inherently transparent and immutable. Transparency is a critical element that eliminates doubts and distrust in financial dealings. As the UAE is known for its robust financial sector, having a DeFi app can further enhance trust between businesses and customers.
2. Security
In the UAE, where financial security is a top priority, DeFi apps offer a secure way to manage and transact digital assets. The cryptographic security characteristics of blockchain secure user data and assets, lowering the danger of fraud, identity theft, and hacking.
3. Accessibility
Traditional financial systems can be restrictive and time-consuming. DeFi apps break down these barriers by providing financial services to anyone with an internet connection. This inclusivity is crucial for businesses looking to reach a broader customer base.
4. Cost-Efficiency
The traditional financial system is riddled with intermediaries, each adding a layer of cost. DeFi eliminates many of these intermediaries, resulting in cost savings. This is especially important for businesses operating in competitive markets like the UAE.
5. Global Reach
The United Arab Emirates is a global hub for business, and many businesses have an international presence. DeFi apps, being blockchain-based, transcend geographical boundaries, making cross-border transactions and financial services much more accessible and efficient.
Why DeFi App Development Matters for Digitalroar Softlabs
For businesses in the UAE, like Digitalroar Softlabs, DeFi app development is not just a trend; it's a strategic move. Here's why:
1. Meeting Customer Demands
In the digital age, customers expect efficiency and convenience. DeFi apps offer both, allowing businesses to cater to these expectations. A DeFi app can be a competitive advantage that sets your business apart in the UAE's thriving market.
2. Navigating Regulatory Frameworks
The UAE has seen evolving regulations in the blockchain development and cryptocurrency space. DeFi apps developed with compliance in mind can help businesses navigate these frameworks with ease, ensuring they remain in good standing with authorities.
3. Attracting Investment
The UAE has always attracted investment from around the world. Developing a DeFi app can make your business even more appealing to investors who are looking for innovative and secure opportunities in the financial sector.
4. Strengthening Security
In a country where the protection of financial data is paramount, DeFi apps offer an extra layer of security. Customers and businesses alike will appreciate the commitment to safeguarding their assets.
5. Enhancing Efficiency
The UAE's fast-paced business environment requires efficient financial operations. DeFi apps streamline processes, reducing the time and resources spent on traditional financial transactions.
Digitalroar Softlabs: Your Trusted partner in DeFi App Development
Embracing DeFi app development is a significant step for any business in the UAE. It requires the expertise of a technology partner who understands the nuances of blockchain, smart contracts, and the financial landscape. This is where Digitalroar Softlabs steps in.
Our Experience: With years of experience in the IT business, we have a thorough understanding of the blockchain and cryptocurrency space. Our professionals are well-versed in DeFi app development and can customize solutions to your individual company requirements.
Customized Solutions: One-Size-Fits-All Solutions: We do not believe in one-size-fits-all solutions. We collaborate closely with you to understand your business requirements and develop DeFi software that completely corresponds with your objectives.
Compliance and Security: Our developers are well-versed in the regulatory environment in Dubai, UAE. We ensure that your DeFi app complies with local regulations and is built with the highest security standards.
Innovation: The tech landscape is ever-evolving. We stay ahead of the curve, integrating the latest technologies and features into your DeFi app to ensure it remains cutting-edge.
Conclusion
The globe is undergoing a financial revolution, and the UAE is no exception. DeFi app development is more than a fad; it is a requirement for organizations that want to succeed in this volatile climate. Trust, security, accessibility, cost-efficiency, and global reach are just a few of the benefits that DeFi apps offer. Digitalroar Softlabs is your trusted partner in this journey. With our experience, customized solutions, compliance expertise, and commitment to innovation, we can help your business take full advantage of the DeFi revolution. Don't miss out on this transformative opportunity. Contact Digitalroar Softlabs today and unlock the potential of DeFi app development for your business in the UAE.